Registration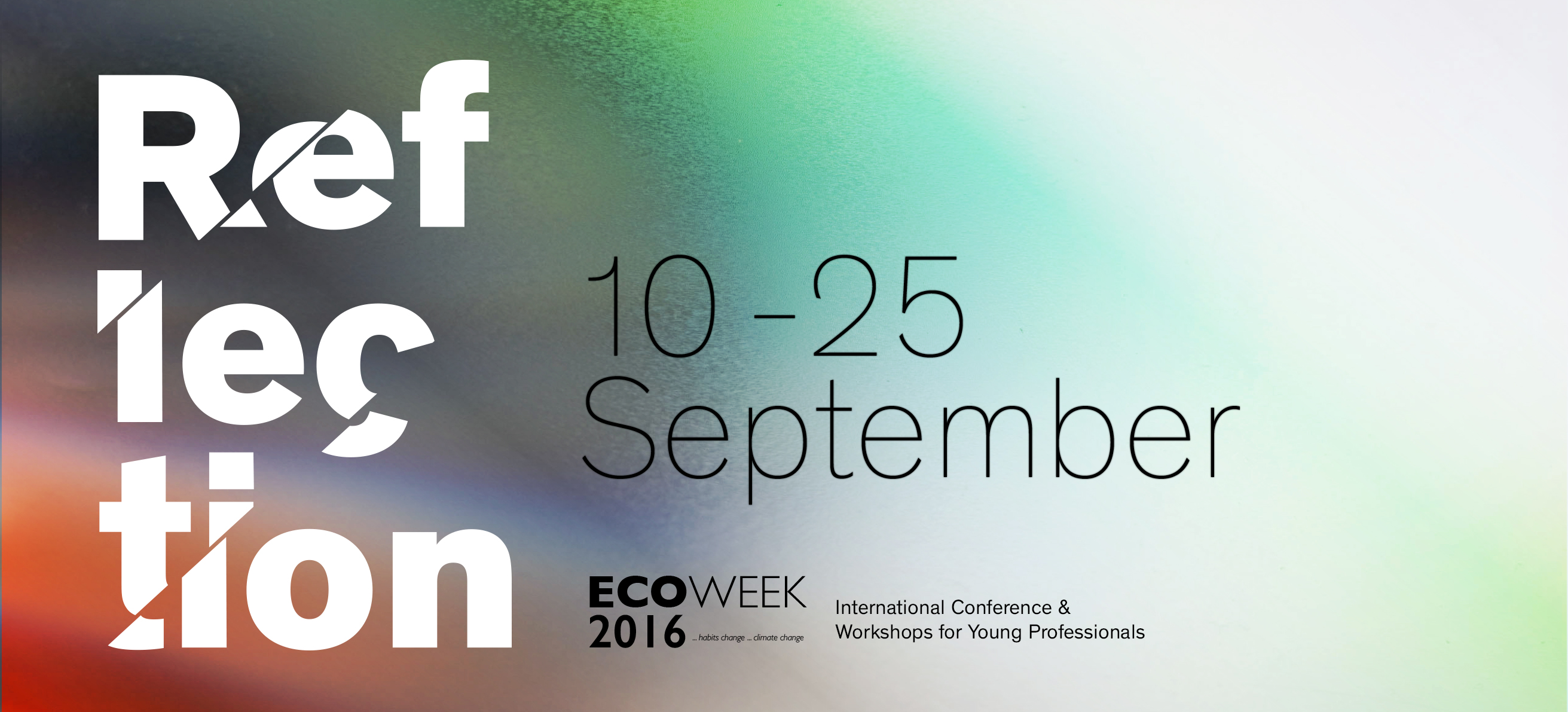 EARLY REGISTRATION:
Deadline: 20/08/16
40€ for participans from Kosova
65€ for International participants
REGULAR REGISTRATION:
Deadline: 28/08/16
60€ for participants from Kosova
90€ for International participants
LATE REGISTRATION:
Deadline: 03/09/16
85€ for participants from Kosova
120€ for International participants
Payment Deadline: 06/09/16
SCHOLARSHIPS:
3 Full Scholarships will be given toward the best three posters from applications we receive!
Also the last year's participants will automatically receive a 15 % discount ! 
EARLY Registration starts on July 15, 2016 – Aug 20, 2016.
For any questions regarding registration, please contact: ecoweek[at]ecoweek-ks.org
REGISTRATION GUIDELINES / TERMS & CONDITIONS
Fill out this form in ENGLISH. Payment in EURO. Please read Terms & Conditions below before accepting them.
TO COMPLETE YOUR REGISTRATION:
Fill out the registration form and 'submit' the form.
Upload the poster and scan your status card (student or graduated)
Choose payment method and make the registration fee payment.
STUDENT STATUS
Students are graduate and/or undergraduate registered in Architecture, Engineering, Interior Design, Design, Landscape Architecture, and other disciplines, and Ph.D. students. A proof of status is required – valid student card is sufficient. See attachments below.
CHOOSE YOUR WORKSHOP
Choose TWO (2) Workshop choices in the order of preference (first is your favorite). Mark the NUMBER (W) of the workshop and the NAME of one workshop leader (if available). For more information visit the ECOWEEK WORKSHOPS webpage. Assigning workshops is based on a first-come-first-serve basis. When a workshop is full, you will be assigned to your second (or third) choice. EARLY BIRDS are notified first to choose a workshop from the available workshops. In principle, the vast majority of registrations, are assigned to their first choice of workshop.
ACCOMMODATION
Accommodation is INCLUDED in ECOWEEK registration.
ECOWEEK participants' will be accommodated at Germia park. Please download the Participation pack or visit our FACEBOOK page for more details.
CANCELLATION POLICY
Cancellation of Registration should be made in writing to ECOWEEK. Please write to ecoweek[at]ecoweek-ks.org. Cancellation written request received 30 days before the opening date of the conference will receive 50% of Registration fees paid (with the deduction of any bank transfer fees charged to ECOWEEK). For cancellations less than 30 days prior to the opening date of the conference, no refund will be made. EARLY BIRD Registration fees are non-refundable.
COPYRIGHT
With your registration to ECOWEEK you agree that this is a collective activity where you contribute your share in the common project. Therefore you accept that, while you can include the ECOWEEK project in your private portfolio and get credit for it, it has to mention explicitly that this work 'was performed during ECOWEEK' and the copyright to the collective work belongs to ECOWEEK.
SECURITY AND RESPONSIBILITY
ECOWEEK hosts its events in venues that are accessible, healthy and safe. Travel between, to and/or from ECOWEEK events is the responsibility of each participant. ECOWEEK participants are advised and encouraged to purchase privately a TRAVEL AND HEALTH INSURANCE that will cover them for the unlikely event of injury or loss of property. With their registration to ECOWEEK, participants agree that ECOWEEK has no responsibility for injury or death or damage or loss, damage or theft of private property during ECOWEEK events and in ECOWEEK related venues and activities.
In particular for workshops involving outdoor activity, site visits and/or light construction or physical work: ECOWEEK participants, with your participation in these workshops, you agree that you are choosing this activity at your own risk and responsibility, that you take full and sole responsibility for yourself and your private belongings and property, your security and health, and that you waive any claim for responsibility or compensation from ECOWEEK, its legal representatives, its partners, the workshop leaders and any other legal entity directly or indirectly involved in the organization and implementation of ECOWEEK events and activities.
Looking forward to seeing you at ECOWEEK in Prishtina!
The ECOWEEK Team
APPLY AS A WORKSHOP TUTOR IN ECOWEEK PRISHTINA 2016
CLOSED
23.04.2016 Open Call for tutor
23.05.2016 You will have to submit all the necessary documents by then
25.05.2016 Announcements
15.07.2016 Open Call for Participants
01.08.2016 Open Call for Volunteers
10.09.2016 'REFLECTION' weekbegin
12.09.2016 Workshops begin
20.09.2016 Workshops end
21.09.2016 Workshops presentation
22.09.2016 Extra Excursion
23.09.2016 Exhibition open
25.09.201 'REFLECTION' ends