SLEEPING IN THE PARK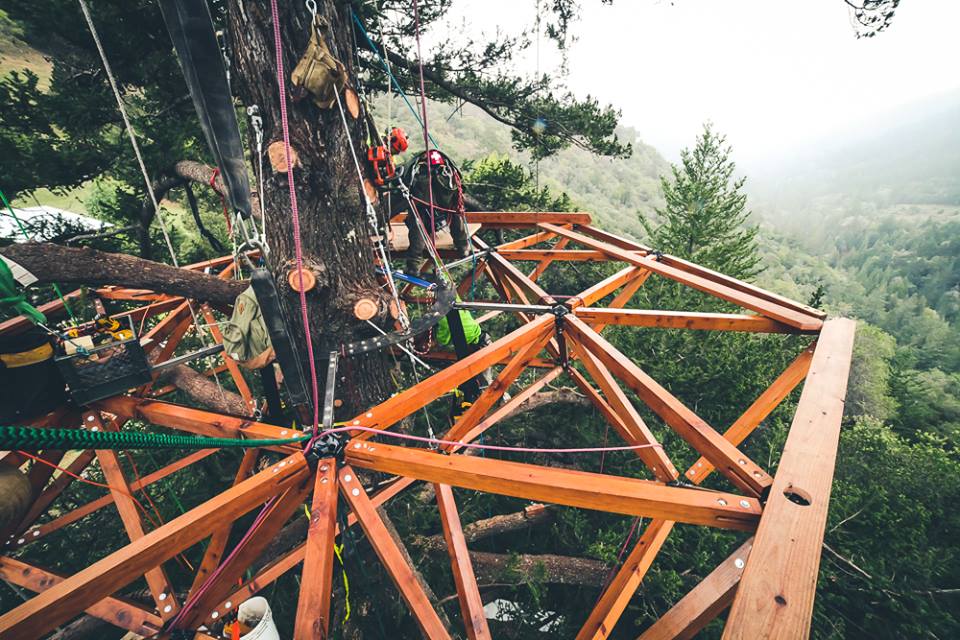 SLEEPING IN THE PARK

It is the third year that Kosovo will host the ECOWEEK Conference in its Capital city under the main theme "Reflection". Organized by ECOciety, an non-governmental organization, established in Prishtina three years ago, it aims to bring together the most creative people and through their work, promote sustainability, 'green' design, social and environmental entrepreneurship, and innovation.

While the aim of ECOWEEK project is guided by three main principles: education, cooperation and sustainable design, this year the location itself will be part of the concept. With its 'Protected Area' status gained recently, Gërmia National Pak will be the playground of ECO teams who will analyze, discuss, design and construct, each on their own, installations, structures such as the TREE House Workshop led by the American designer and constructor and founder of "O2 Tree House" Dustin Feider will build up, together with the participants his next creation inside the Gërmia woods.

There will also be groups that will teach and apply research methodologies that measure the 'hospitability' of the public spaces. By measuring the time and the behavior of the citizens of the Capital City related to the public space and therefore offer a possible solution that would improve and make these spaces more welcoming. For this project will be the young promising Croatian architect Aleksandra Poljanec together with the Kosovar architect Dastid Ferati..

But It won't stop here. ECOWEEK Prishtina 2016 will bring out the best of eco experience by providing the accommodation near the forest. Therefore, the morning will be fresh and calming, with additional Yoga training waiting outside for the bright and early ones, while in the meantime on the right side lies the basketball field with graffiti tribunes to sit and enjoy the play or the emptiness of the playground under the shades of threes. The others can take a walk on the hiking trails, while the sleepyheads can enjoy the evenings with movie nights and cocktail parties.

No one promises that it won't be tiring but it will definitely be the most intense and exclusive experience some of the students have ever had, considering the special place and program. The tutors will also stay in the same place so that they can have time to create a strong group spirit, and use the outdoor activities to contemplate on their ideas. In the end no one said that education is limited only to the classrooms and presentation venues. A trip in the nature or a talk after the movie can not only be informative but most often motivating and inspirational after all.

Anyla Berisha, ECOWEEK Prishtina.